---
The historic 'Homecoming Day' of the Father of the Nation, Bangabandhu Sheikh Mujibur Rahman was observed
---
UsaNewsOnline.Com, Washington, D.C, 10 January : The historic 'Homecoming Day' of the Father of the Nation, Bangabandhu Sheikh Mujibur Rahman was observed with due solemnity at Bangladesh Embassy in Washington D.C. Wednesday paying glowing tributes to the greatest leader of all time.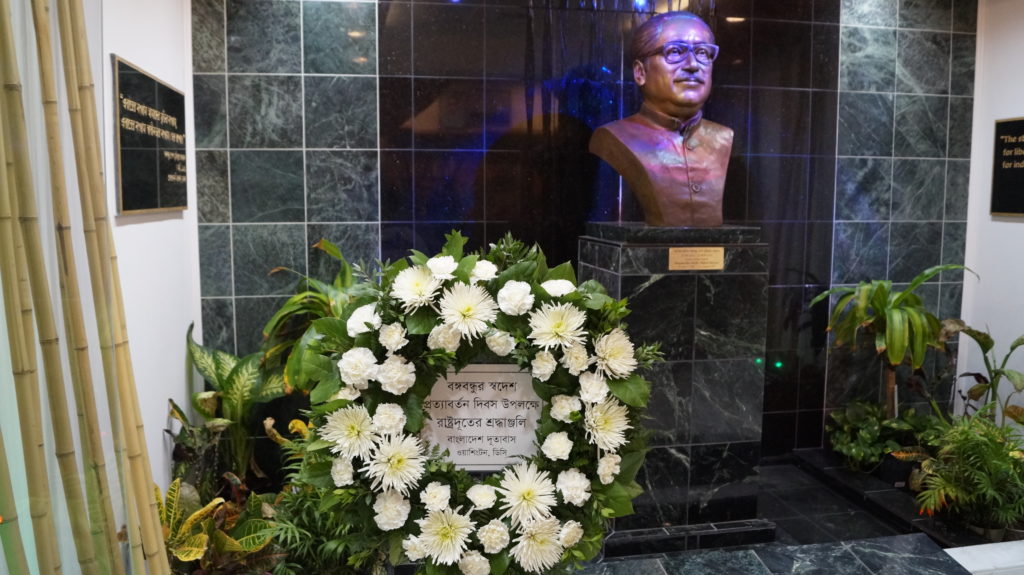 On this day in 1972 Bangabandhu returned to the sacred soil of independent Bangladesh after 290 days' captivity in a Pakistani jail. Bangabandhu's return to Bangladesh amid tumultuous was the culmination of the country's victory in the nine-month War of Liberation against Pakistani occupation forces.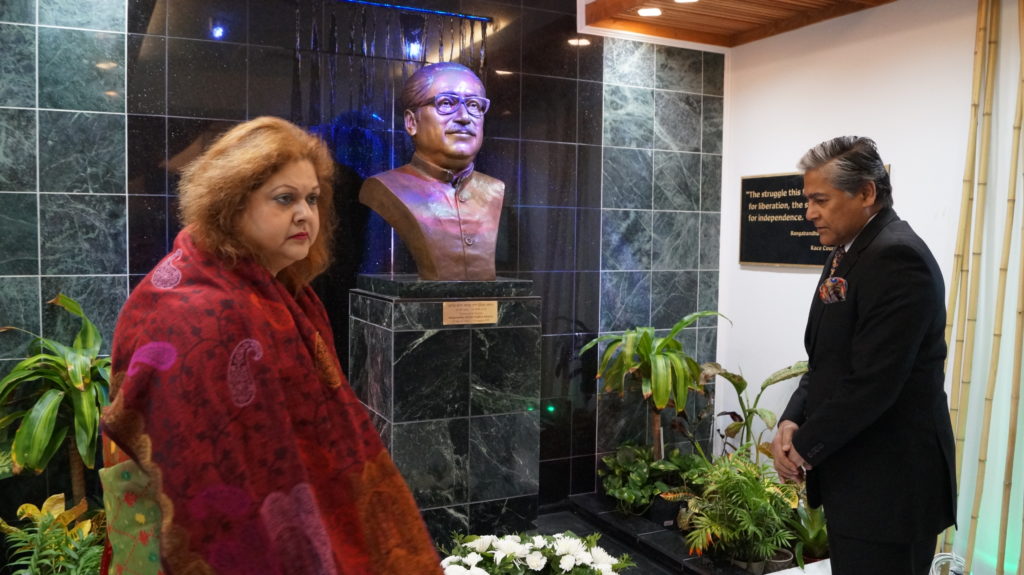 Bangladesh Ambassador to the USA Mohammad Ziauddin and Mrs. Ziauddin placed wreath at the bust of Bangabandhu at the Chancery in the morning. Officers and employees of the embassy were present on the occasion and paid tributes to the Father of the Nation. On March 25, 1971, Pakistan army arrested Bangabandhu from his Dhanmondi residence and sent him to a Pakistani jail. Bangabandhu was subjected to inhuman torture in the Pakistan jail where he had been counting moments for the execution of his death sentence that was pronounced in a farcical trial.
---